ARCHaEOLOGY ROCKS ADVENTURE
And so the adventure begins........well sort of......we haven't left for Peru/Cancun yet but we have already begun our research. On Memorial Day weekend Libby Clark and I ventured to the Houston Museum of Natural Science to explore The Halls of the Americas. We explored the Inca and Maya exhibits, as well as the Egyption and Native American exhibits. The greatest part about this trip to the museum was that Libby has volunteered there for years and was our own personal tour guide! Libby is a wealth of information on the different exhibits. What a wonderful start to our adventure!

Powered by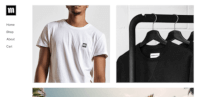 Create your own unique website with customizable templates.