ARCHaEOLOGY ROCKS ADVENTURE
Today we ventured out and toured Lima. Here are some fun facts from our excursion:
There are over 11 million people in Peru. Approximately half of which are under the poverty line.
There are 53 rivers that flow down from the Andes mountains which is where the people of Peru get their fresh water. The Amazon River has 5% of the world's fresh water.
There is not a great deal of vegetation in LIma becuase their is very little rain. However, Lima has 99% humidity which helps them to grow certain things. Like......potatoes! That's right, Peru is pretty much the potato capital of the world. More than 3,ooo different kinds of potatoes grow here.
They also take pride in growing asparagus which grows year round in LIma.
The main industrial activity is mining and the second highest industry is fishing.
Rookiedoodle it's picture time!
These are pictures from Plaza de Lima. The first picture is the oldest hotel in Lima. Take note of the archetechture of the buildings. The detail and attention to detail is amazing! Due to earthquakes, Lima does not have a great deal of these historical buildings.
These pictures are of the Cathedral in Lima. Again the archetechture is just amazing! They still hold Mass there on Sunday's. We have soooo many more pictures to share! We visited several more locations after this and ended our tour at the church of St. Francis of Asisi. (My favorite Saint!)
Powered by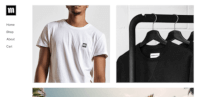 Create your own unique website with customizable templates.