ARCHaEOLOGY ROCKS ADVENTURE
Now that we are back in Houston, we have better computer access
AND MORE COOL PICTURES
available. We haven't been able to resist adding to our previous entries and creating some new ones. So if you go back, you might find some new facts and images. We have also added some questions you can answer by posting comments.
If you are joining us for the first time, you can follow our Fellowship journey in order by starting at the bottom.
Once again, a great big THANK YOU to
FUND FOR TEACHERS
for supporting us with a fellowship grant!
Learn more at
http://www.fundforteachers.org/
First picture = Machupicchu
Second picture = Tulum
Third picture = Chichen Itza (click on the picture to get the full view)
Powered by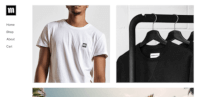 Create your own unique website with customizable templates.